Perdón por no actualizar en todo este tiempo, pero realmente hay pocas noticias acerca de Angela, así que mejor espero a tener unas cuantas y ahora hago un resumen!
I'm sorry for not upload the blog recently, but really there's not so much news about Angie, so is better if I wait and when I have some news I make a summary!
1.- El tracklist del tour ANSWER/The tracklist of the tour ANSWER:
01.Black Glasses~たしかに (Tashika ni)
02.Knockin' On Heaven's Door
03.Final Destination
04.HOME
05.Hey Jude(THE BEATLES cover)
06.Again
07.黄昏 (Tasogare)
08.レクイエム (Requiem)
09.Rain
10.ダリア (Dahlia)
11.サクラ色 (Sakurairo)
12.ファイター (Fighter)
13.ANSWER
14.手紙~拝啓 十五の君へ~ (Tegami)
Encore
15.今すぐKiss Me (Ima sugu Kiss me) (Lindberg cover)
16.This Love

2.- ORICON ha hecho un ranking con las canciones que te hacen llorar, y Tegami ocupa la segunda posición. El ranking.
ORICON web has made a ranking about wich songs make you cry only listening at them and Tegami has been choosen as the 2nd one. The ranking.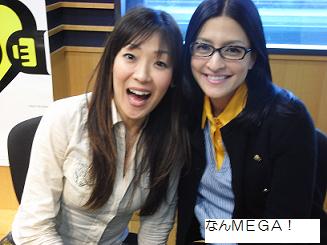 3.- Y otro ranking, esta vez "¿Quién quieres que sea madre?", pues Angela ocupa la posición 9. El ranking.
Another poll, this time about "Who do you think should become a mother?",  our Angie is listed at number 9. The ranking.
4.- Y ahora, sobre ventas:
-Tegami alcanza las 212.759 copias vendidas en 33 semanas.
-ANSWER alcanza las 147.805 copias vendidas en 10 semanas.

And at last about sales:
-Tegami reach 212.759  copies sold in 33 weeks.
-ANSWER reach 147.805 copies sold in 10 weeks.

5.- Las fotos son de mas promoción que ha podido salir de ANSWER!! Y en el foro teneis los scans de la revista Songs. Y aquí un ejemplo!
The pictures are for more promotion of ANSWER!! And in the forum you have the scans of the magazine Songs. And here a example!